Remote work can be great - unless your tech makes it hard.
Tips for Working from Home
As more businesses shift to remote work, you may face new challenges keeping users productive while staying secure. Check out our blog for simple ways to get the most done while enjoying the perks of remote working.
HINT: it involves a lot of collaboration and video.
Download this infographic for tips on staying productive on secure while working from home.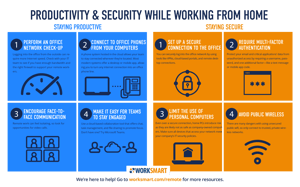 Video Tools for Small Businesses
You're using video tools to add personal connections to calls and meetings. Check out our blog for more insight on two of the most popular teleconferencing tools: Microsoft Teams vs Zoom.
Additional Useful Resources
Events
Want to learn more or ask our team questions? Join us for a series of weekly webinars - WorkSmart LIVE: Back to the Future. Go to the Events Center to view upcoming events.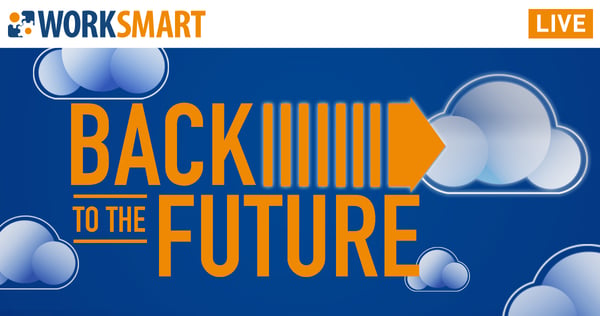 Next Steps? We're here to help!
If you're an existing client...
We are taking every step necessary to support you and help your team be productive! Rest assured, we're well-positioned and prepared to work through the challenges presented by COVID-19 (Coronavirus). You will continue to receive great service from our team!
When you or your team needs support, please reach out to our Help Desk.
If you're not a client...
Fill out the form below, and our team will reach out!